Successful trip to Louisville!
At the end of July, LDT traveled to Louisville, KY to attend the NCA/NDA camp to bond and learn dances to use for this upcoming season. The Laker Dance Team not only came back to Allendale a closer team, but with a first place award in division 2, the most "collegiate" trophy, spirit stick, best all around team trophy, and most importantly a GOLD paid bid to nationals in Daytona Beach, FL!!! Three of our members, Kristi, Kamera and Kaylin received All-American and another member Ty received top hip hop funk out of the entire camp! What a great week for LDT!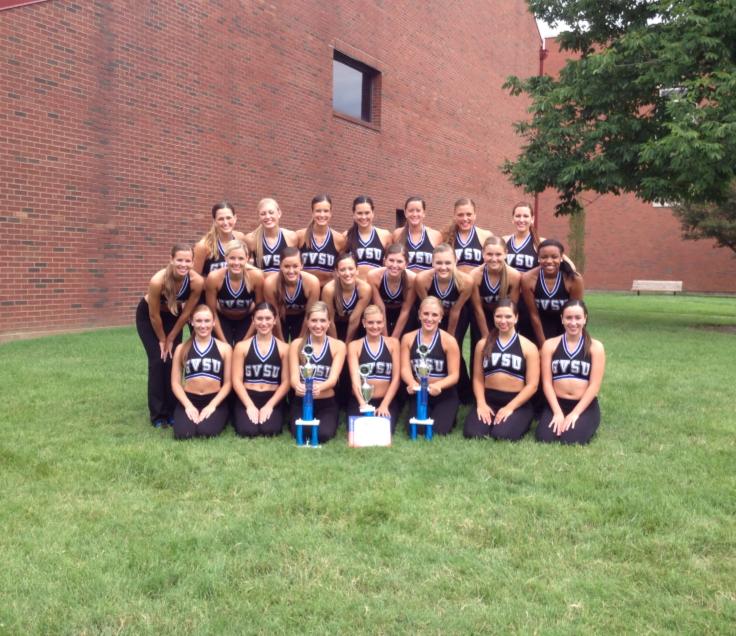 LDT on our final day! 
Thank you for all of your continued support as we continue on the road to Nationals! If you are interested in sponsoring LDT or helping with fundraisers feel free to ask any LDT member or email us at [email protected]
Check us out on Facebook, Twitter and Instagram!
1, 2, 3 LDT!